Jon Rawlinson's Kuroshio Seas video
from the Churaumi Aquarium in Okinawa, Japan.
(music is "Please don't go" by Barcelona)


The above link will take you to a new page at YouTunbe.
Due to music copyright\performance royalty issues,
I have elected not to embed Jon's video on this page.
The video is large and plays more smoothly once it is fully loaded.
For full effect play in full screen
(by clicking the icon immediately to the right of the volume button).



YouTube Video\Slideshow of some of my own Underwater Photography

( Copyright © all photos, Michael Marcotte)





Michael Marcotte's M-Oceans underwater photography YouTube video
(with music: "An Ocean Apart" by 2002, and "Once Upon A Dream" by Anael) at YouTube.
Click the HQ button after the video starts for better image quality.
(except for the 2-3 photos of Michael, all above slideshow u/w photography by Michael Marcotte)



More Internet Ocean Videos from various sources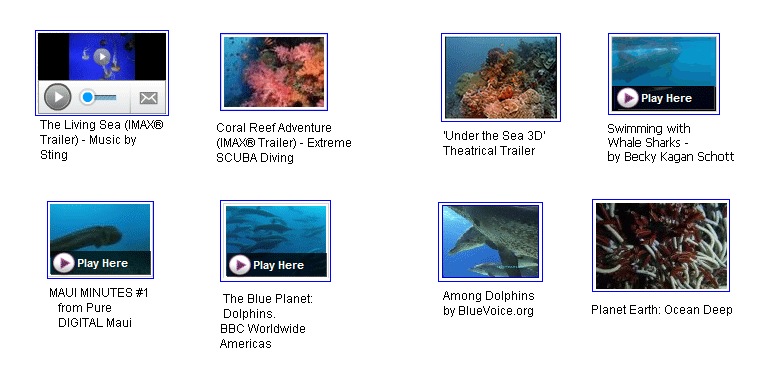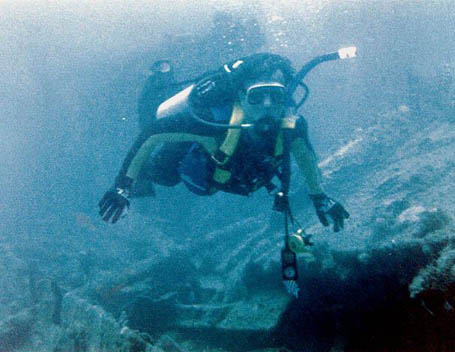 Michael, diving the shipwreck of R.M.S. Rhone,
off the leeward side of Salt ISland, British Virgin Islands, 1992.
(Photo by Robin Marcotte, Nikonos II underwater camera, at 75 ft. depth).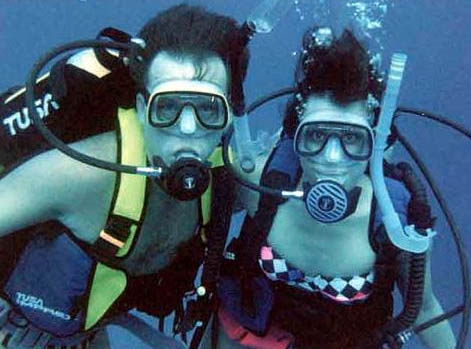 Michael and Robin
(we both certified as Open Water II divers in 1989)







SCUBA

A Link to Michael Ritter page on Oceans at The Physical Environment Web site

I have swam and\or SCUBA-dived in The North Pacific, South Pacific, North Atlantic and South Atlantic Oceans.
I have never traveled as far north or south as the Artic or Antartic (aka: Southern) Oceans, or to the Indian Ocean.

There are too many Seas to list here (see the Wikipedia list of Seas instead).
Seas I have visited include: the Adriatic, Aegean, Baltic Sea, Bay of Biscay, Carribean,
Chesapeake Bay, English Channel, Gulf of Finland, Gulf of Mexico, Gulf of Maine, Ionian Sea,
Ligurian Sea, Marmara Sea, Mediterranean Sea, Myrtoan Sea, North Sea, Norweigian Sea,
Tyrrhenian Sea, East China Sea, Dead Sea, Great Lakes, Tasman Sea and Lake Turkana.



Back to Michael's Travel Photos Menu Page
Back to Michael Marcotte's HomePage