The e-reader version of this novel is now available! Purchase the Amazon Kindle version ($3.99) here.
or
the ePub/mobi version for other readers (for ipad, iPhone, iBooks, Nook, Androis, etc.) here, or here.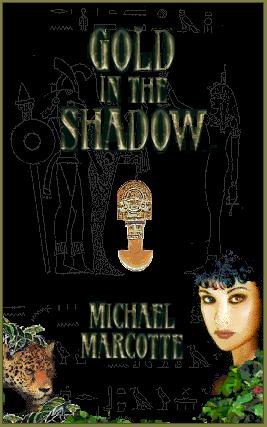 t was outright lunacy.
A Peruvian expedition based on a Moroccan map,
to find a fabled city that almost certainly did not exist.
A destination smack in the middle of one of the most inhospitable jungles that Mother Nature had to offer.
Poison dart Indians, bushmaster serpents, piranha, vampire bats, unknown creatures straight from a nightmare
...and Rachel Carson Aguila's missing twin.
Despite the drawbacks, she had to get to her twin as soon as possible.
Only ancient myths and native legends hint at the fantastic secret Rachel is about to unlock.


Writers Club Press/iUniverse, ISBN 0-595-09414-7

Order your copy now from:

iUniverse.com
(Usually 10-20 days -- also has toll free # 1-800-376-1736)

or

Price Comparison e-search for this Book

or

Amazon.com
Barnes & Noble
Borders
Hastings



J.K. Who?
About the Author
Read the Novel Introduction
*REVIEWS*
Booksignings
More about the Tet of Carnelian
Contact Michael Marcotte


A few reference sources on writing fiction
Return to Michael Marcotte's Home Page
Page design, artwork and content Terms of use