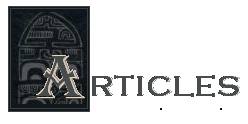 Do You Know the Way to Rick's American Café?
(from PPSA Online Magazine, Vol. 10)
and previously at
Steven Venter's "Africa for Visitors"





Kenya Safari magazine article
previously appearing in
21st Century Adventures 'Ezine





"The Sharks' Dining Room"
(appearing in the December, 1998 issues of
On-the-Edge Magazine
and
DeeperBlue Online Magazine)






"A Walk On The Wild Side"
originally published at ThemeStream Adventure Travel







"Digital Publishing: Fatal E-ttraction or Economics in Action"
originally published in Kudlicka Publishing Newsletter, February 2001.








"Cozumel - post 2005 hurricane season"
originally published at DeeperBlue Online Magazine
or
Alternate article link





"The Marcottage of Oklahoma: The French in the Land of the Red Man"
originally published in American-Canadian Genealogist journal,
Issue #111, Vol. 33, 1st Quarter, 2007,
The American-Canadian Genealogist is a publication of the
American-Canadian Genealogical Society.




Genealogy and Web 2.0
unpublished (except for here)








Sharks Dining Room II - Bora Bora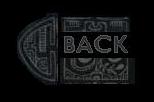 Back to Michael Marcotte's HomePage